In this post, I'm going to share Some Best Ad networks for small, medium or high traffic publisher website. No requirements minimum traffic, just need a good content website. From today, choose an ad network form below here and monetize a website with top-ranking and high-income ad networks.
Best ads network for small to high traffic blog:
This post after many calculations I'm sharing with my users. very difficult for new blogger searching the best ad networks or adsense alternative networks. Here I'm sharing Google Adsense with 5 good ad networks for every publisher.
1. Adsense
Google Adsense is the World best CPM and most used ad network. Every publisher dream is Adsense with success blogging. Easy to we don't get adsense approval. that for we need to hard work with our blog for content. The rich content blog gets approval easily.
Traffic requirements: no minimum
Payment methods: Wire Transfer, Cheque, EFT and Western union.
Payout minimum threshold $100
2. Adsterra
One of the best top-ranking Ad network is Adsterra. 25BN+ impressions per month, 50K+ successful campaigns. Every publisher easy to get approved from this ad network. Through this site, profitable plan to target mobile & desktop traffic for high income.
payment model: CPM, CPA, CPC, CPL, CPO, CPI (PPI)
Traffic required: no minimum traffic requirements
Payment methods: PayPal, Bitcoin, Web Money, Wire Transfer, Paxum and e-payments.
Minimum payout is $100 for PayPal, Bitcoin and $1000 for Wire Transfer Transfer. Web Money, Paxum, e-payments for $5.
Sing up Adsterra today
3. Infolinks
We know about Infolinks is a good ad network & very popular ad network. 1.5 billion monthly ad views, now joined 100,000 websites worldwide. Must use this ad network. it is a unique ad network & ad quality very impressive.
Traffic requirements: no minimum and monetization allowed for good content website.
Payment methods: PayPal, Wire Transfer, Payoneer, e-check.
Payment payout amounts $50 and $100 for Wire Transfer.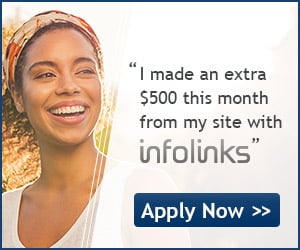 4. ReklamStore
Reklam Store High leading digital advertising ad network, Reklam for small or high traffic website. Few bloggers know about this ad server. this is a good ad network.
Traffic requirements: no minimum
Payment model: CPM, CPC, CPCV, CPE, CPI, CPL, CPS, Revshare/ROAS.
Payment methods: PayPal, Wire Transfer.
payout amounts: Minimum limit for $50 for PayPal and $500 for Wire Transfer.
5. Revenuehits
For a small website, revenuehit is the best ad network. Already, 20,000 publishers worldwide with this ad network. Revenuehit familiar ad network in bloggers.
Payment model: CPM, eCPM.
Payment methods: PayPal, Payoneer, Wire Transfer, Bitcoin.
Payout amounts $20 for PayPal and others $50
6. PopCash
One of the best leading pop up ad network is Pop Cash. 50,000 active publisher and 850,000,000+ monthly visitors. Very easy to you will get approve from this network.
Traffic requirements: no minimum.
Payment methods: PayPal, Payza, Paxum. Minimum payout amounts $10